Solar. Wind. Energy Storage. Guaranteed.
This is where your solar and wind power investment pays off. In renewable energy storage systems that feature the reliability and longevity delivered by Crown solar batteries.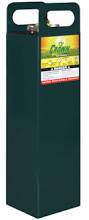 The most complete, dedicated array of Renewable Energy (RE) and solar batteries as compared with other manufacturers

Battery capacity ratings that range from 95 to 2550 Ampere-Hours @ 20HR rate
Recognition of Crown RE batteries as "Best Available" and "Most Reliable" by serious RE system owners
Crown Solar Batteries are the Heavy Weight. And That's Important.

Because "heavy" means energy dense plates that use more active lead material. Heavier plates that use more active lead materials directly relates to stronger battery performance and longevity. So, other things being equal, batteries with more active lead material will last the longest. And Cro
wn leads the industry in terms of lead content per ampere-hour of rated capacity. Period.
No other renewable energy battery in the world can compete with the assured performance of Crown. No other manufacturer takes this responsibility as seriously. Compared to Crown RE batteries, there's really no comparison.
Which Battery is Right For You? Flooded or AGM?
There's really no need to worry. Crown has Solar Batteries for both needs – flooded and AGM. Both types of batteries will give you long and sustainable power for your solar needs. Both batteries are made with a thick plate, thick grid that will provide the power you need for years to come. With more and more off-grid and grid-tie systems that are housed inside the home, many customers worry about gassing associated with the flooded lead acid battery. We offer both flooded and AGM Solar Batteries. We can advise you as to which product would work best for your particular situation. You can find additional information on AGM deep cycle batteries along with specifications in the AGM Deep Cycle area of the website.
How to Properly Size a Battery Bank for a Solar System
Identify the total daily use in Watt-hours (Wh)

Identify Days of Autonomy (Backup Days)

Identify Depth of Discharge and convert to a decimal

Determine system voltage
Example: The daily use is 6,000 Wh. You want your system to run for 3 days of autonomy (number of days with light or no sun). You determine that you want your batteries to only discharge down to 30% of their rated capacity. Finally, your system voltage is 48 volts. Taking this information, you will apply the following calculations:
6000 Wh X 3 (days of autonomy) = 18,000 Wh
18,000 Wh / .30 (determined Depth of Discharge) = 60,0000 Wh
60,000 Wh / 48 volts (system voltage) = 1,250 Ah
So, a 48 volt 1,250 Ah system would provide you 6,000 Wh per day for 3 days down to 30% depth of discharge. I built a number of "safety" factors into this system. Depending on where you live, it might not happen very often that you would have very little or no sun for 3 days. On the occasions where you do have this situation,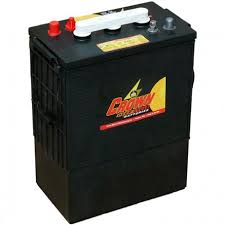 your system will provide you with the power you need.
On the typical day where you have a lot of sun, you won't get down to the 30% depth of discharge, which is a good situation to be in. The lower depth of discharge you bring your batteries down equates to a reduced number of cycles for your battery bank. If you keep them in the 20-30% depth of discharge, the number of cycles you get from your bank is going to be a lot more than if you routinely bring them down to the 50% range.
How to Determine Your Solar Panel Requirement
By taking the information from above, your 1250 Ah system down to 30% depth of discharge would provide 375 Ah (1250 X .30). You need approximately 110% to sufficiently recharge the bank in order to replace the 375 Ah you have removed from the bank: 375 Ah X 110% = 412.5 Ah. Your battery bank should be fully charged approximately 4 hours prior to use. This allows the bank to cool before they are put back into service.
System charging will start at approximately 7 AM, and your system should be fully charged by 1 PM. You will have approximately 6 hrs to get your bank fully charged. If you have 250 watt panels and a 48 volt system, each panel will theoretically provide 5 amps (250 watts / 48). Since this figure is at optimal, direct sunlight, we need to account for that. So, take 75% of this rated capacity: 5 amps X .75 = 3.75 amps per panel at 48 volts. 412.5 Ah (power needed to be replaced) / 3.75 amps = 110 panels. Since you have 6 hours to replace the power removed: 110 panels / 6 hrs = 18 panels.
Once again, I have built some safety factors into this scenario. But, it is a good place to start when determining your power requirements. On sunny days, you won't use your battery bank during the day – you will get your power from the panels. On light usage nights, your bank won't go down to 30% depth of discharge, so it will take less time to fully charge your bank in the above example.

Renewable Power Battery Charging:
Best Practices & System Setup Recommendations for Crown Solar Batteries
Proper charging of renewable power batteries is essential to optimize the performance and life of the batteries. Fully charge your battery bank after each discharge period because it ensures dependability and long life. Regularly monitor the battery voltage and specific gravity readings since it verifies your system recharging performance. Many RE charge controllers have adjustable equalization settings that ensure batteries are regularly restored to full capacity. Batteries used in RE systems should be equalized every thirty days – with more frequent equalization occurring for battery systems that are regularly discharged below 50% of the battery's rated capacity. Refer to the following table for additional charge control setting information:
| | | | | |
| --- | --- | --- | --- | --- |
| Voltage Setting | Volts/Cell (VPC) | 12 Volts | 24 Volts | 48 Volts |
| Daily Charge (Absorption) | 2.42 | 14.5 | 29.0 | 58.1 |
| Equalize | 2.58 | 15.5 | 31.0 | 61.9 |
| Float | 2.25 | 13.5 | 27.0 | 54.0 |
These settings are only starting points. With any new system, you will need to monitor the hydrometer readings (for flooded batteries) and true open-circuit voltage readings for AGM batteries in order to fine tune these voltages and time for each charge cycle. When you replace your batteries in an existing system, it is important to go through these steps as new batteries will perform differently than older batteries in the same system. If the battery bank doesn't become fully charged in a 3-4 hour absorption charge, then you will either need to increase the voltage or increase the time for that type of charge. Remember, you want the bank to become fully charged 4 hours prior to use of the bank.
Crown RE Batteries Specifications…>
The Beauty of Crown Deep Cycle Batteries…>